ANGELO
.
angelo will have some more guestspots here, befor he probably end up stucking in our little world. you can reach him via email under angelo@psyland25.com for more infos
.
may already full booked)
8-16 july (may/june already full booked)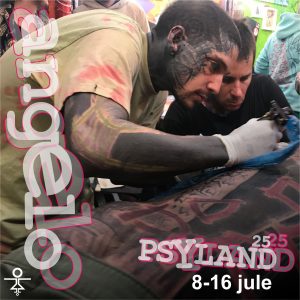 .
.
SHIVA 108
.
SHIVA 108 in the house from 8-16 oktober

.
because the world is full of hacks and uncomfortable places and peoples. so we try to provide for our family nice and skilled peoples we trust ourself on our bodys.so you can feel in good hands and still dont have to miss the silly and unprofesionallity we can provide u here in psyland.
.
for appointments and info. drop him a email to 108absolute@gmail.com